Published on November 23rd, 2020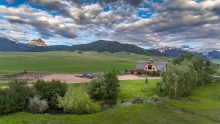 The Billings Gazette recently ran an article on ranch sales booming in Montana due to the coronavirus.  The article featured Andy Rahn from Montana Land Source, as well as seasoned Montana ranch brokers, and highlighted the reasons why buyers have been seeking out land in Montana at such a high level in 2020.  These reasons include escaping the coronavirus (Montana had low COVID-19 numbers for much of the year), escaping social unrest, and buyers being fed up with politics and regulations in the states they are from, with the perception that Montana is more libertarian politically and less regulated.
Furthermore, there are increasing antidotes from brokers that some buyers are motivated by the Paramont Network series Yellowstone, which romanticizes ranch life in Montana.  This phenomenon was seen in the early 1990's and again in the late 1990's after the releases of Robert Redford's A River Runs Through It and The Horse Whisperer.
While many land brokers report record activity in 2020, overall, the large-acreage land market was generally below 2019 levels through the first half of the year, but substantially above 2019 in the last months of the year.  Many factors related to COVID-19 actually limited sales from closing in the first half of the year.  Travel restrictions, fear of meeting in person, and tightening supply of available title work, appraisals and financing all contributed to delayed closings.  We also saw a higher number than usual of properties that went under contract only to fall out before closing.
The following chart of data from Montana Land Source compares the volume of sales 200 acres and larger in Montana between 2019 and 2020.  As can be seen, the volume of sales has been especially dramatic the last two months of 2020, with two months left yet in the year.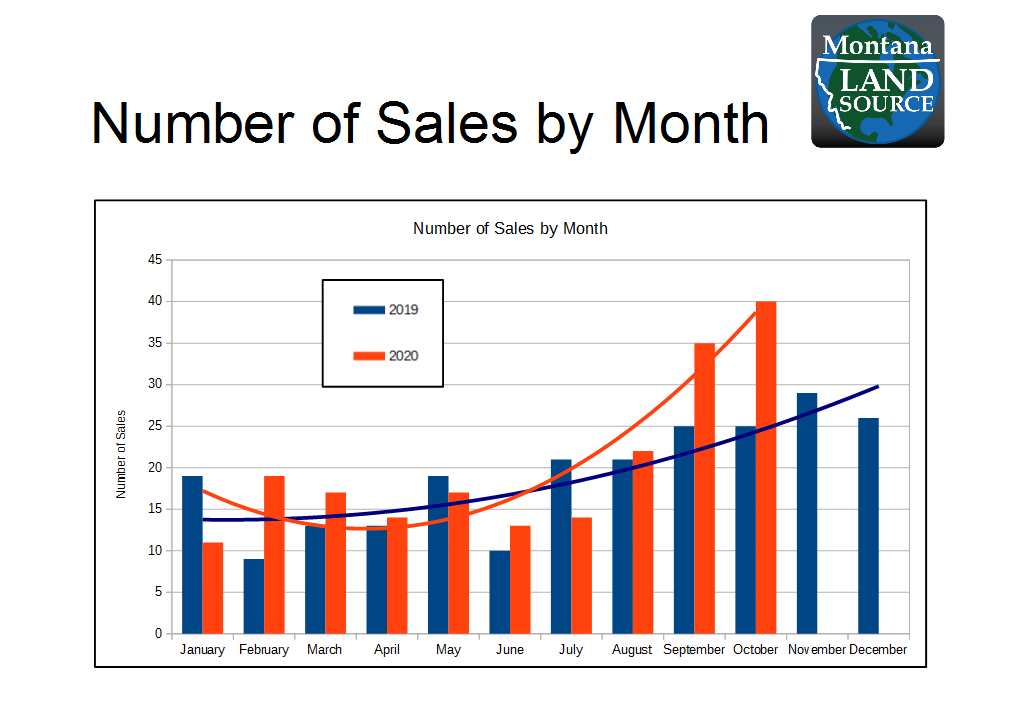 There is no doubt that 2020 will see higher volume in land sales than 2019.  As of this writing, on November 23, 2020, the total large-acreage sales numbers for 2020 have surpassed 2019 numbers with over one month left yet in the year.  Our data also shows that per acre land values are up 15% as well.
For more information on Montana land values and tends, go to https://mtlandsource.com.