Published on September 17th, 2019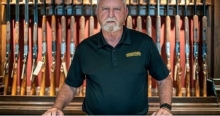 Yet another national article on billionaire ranch owners in the west was published last week by Bloomberg.  While there can be no doubt that high-net-worth individuals play a role in the western land market, and that land values are such that only people with a high net worth can afford large holdings, articles like this perpetuate the myth that there are wealthy buyers out there with more money than sense ready to buy land.  This tends to distort seller's expectations of land values, and leads to a large amount of overpriced properties on the market. 
Montana Land Source​ data shows that the average Days on Market (DOM) for current Montana land listings is over 500 days.  Also, so far in 2019, more land listings have been taken off the market in Montana than have been sold.  There are very few ultra-wealthy buyers in the market, and these buyers do not always overpay for their land acquisitions.  Yet those purchases, and the mystique of the ultra-wealthy buyer, tend to disproportionately influence perceptions of value in the western land market.