Published on July 14th, 2021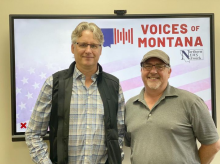 Andy had the pleasure of being interviewed on Voices of Montana, with Tom Schultz.
The value of land across Montana has surged in price over the past year, but what does this mean for local producers?  How will the state respond to its influx of so-called "COVID Refugees"?
Andy talks with Tom about what he's noticed from recent buyers and property trends, how this compares to previous property booms and how this most recent price-hike may affect Montana's economic and social landscape.