The Southwest Montana Farm & Ranch Brokers held its 21th Annual Montana Land Values Presentation and luncheon on January 28, 2020 with a panel of three Accredited Rural Appraisers, including Andrew Rahn from Montana Land Source, and other industry experts reporting on 2019 land values and future trends for the rural Montana land market.  The meeting is always highly attended, as it is the best opportunity of the year to learn in depth about rural Montana land values and trends.

The presentation was part of the 1st Annual Winter Real Estate Roundup, which was a first-time collaboration between Montana rural land appraisers and land brokers to provide a high-quality off-season education and networking seminar for Montana's top rural real estate industry professionals.  The three-day event was held January 28 - 30, 2020 in Bozeman, and was a resounding success.  The event was jointly organized by the Montana Chapter of the American Society of Farm Managers and Rural Appraisers (ASFMRA) and the Southwest Montana Farm & Ranch Brokers.
Samples of land market data from Montana Land Source for 2019 are shown below.  A PDF of the slides from the Montana Land Source presentation is available here.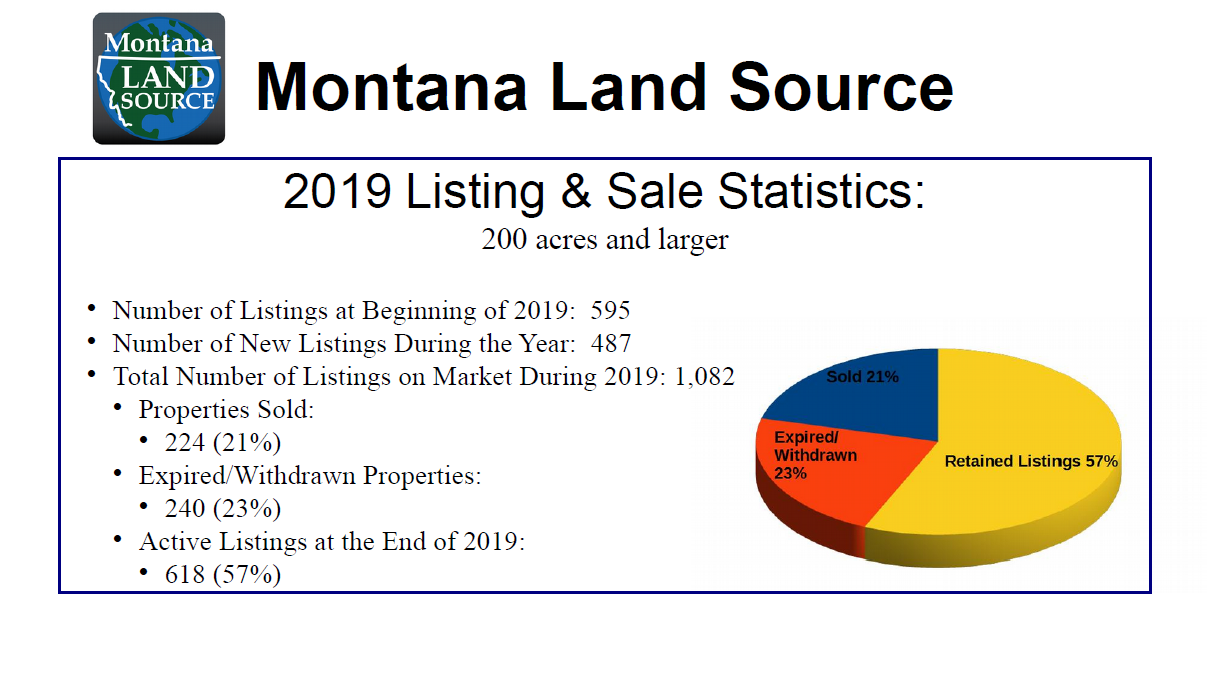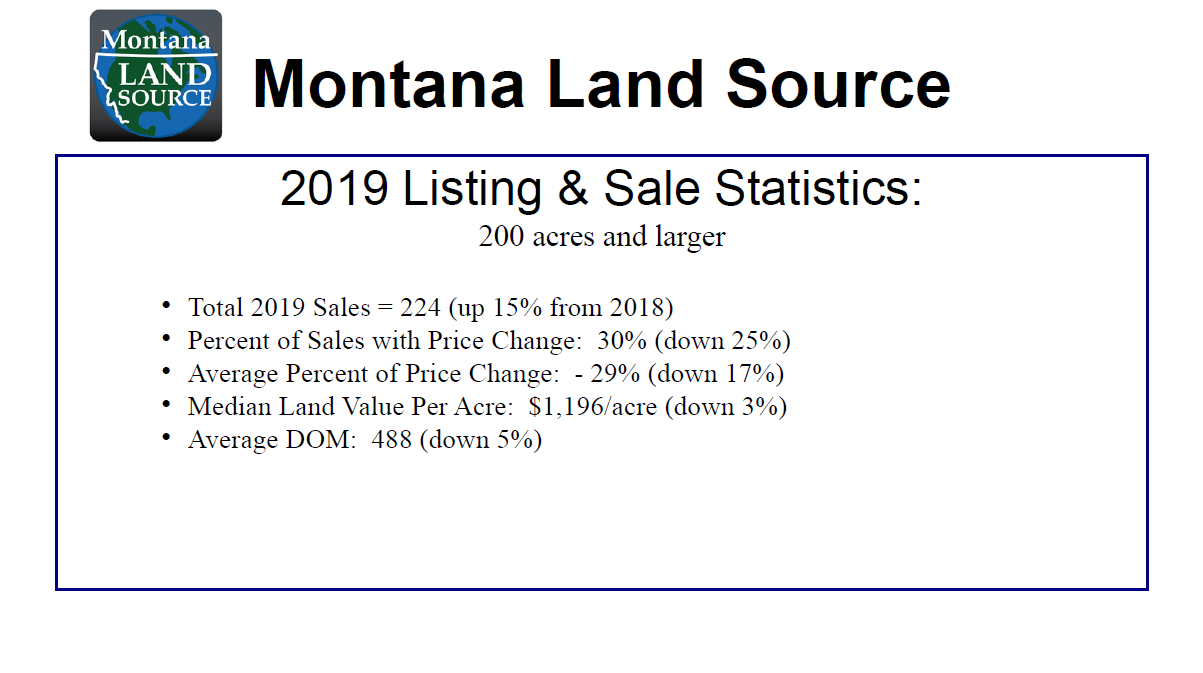 The entire video is one hour and forty minutes long.
The start times of the individual presentations are as follows:
00:00 – Don Vaniman - President SW MT Farm & Ranch Brokers
04:48 - Scott Pogh - Northwest Farm Credit Services
13:34 – Andrew Rahn, ARA - Montana Land Source
28:27 – Andrew C. Dana, Attorney - Conservation Law Associates ► IRS issues and Conservation Easement syndication
49:18 - Clark Wheeler, ARA - Norman C. Wheeler & Associates
01:02:30 – Mike McDonnell, ARA - Norman C. Wheeler & Associates
01:23:12 - Tom Kingsbury - Part & Parcel – GIS Services