Property status: Listing
Bull Run Ranch
435 acres NE of Manhattan in Gallatin county MT.
Listing agency
Don Vaniman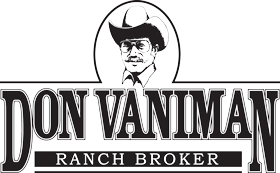 Property details
Bull Run Ranch
435 acres NE of Manhattan
Broker's property description
Set in the heart of the Gallatin Valley, these spectacular 435± deeded agricultural acres are just two miles East of Manhattan, with one mile bordered by a paved State Highway. This part of the valley has a 115 to 120 day growing season. There are 330± acres irrigated– 310± acres via two Valley Center Pivots and 20± acres are flood irrigated. Currently, the land is in a rotation of Alfalfa Hay, Wheat, or Barley and the aftermath is grazed by a neighbor's cattle. In the past, one pivot was seeded to grass for summer pasturing of cattle. The West Gallatin River is just one-half mile West of the ranch, and Bull Run Creek flows along the Eastern boundary. Wildlife includes Deer, Pheasants, and Hungarian Partridge. When grain is grown, this is one of the best Duck and Goose hunting properties in the Valley. No buildings, per se as the cattle shed is used by the neighbor. There are excellent building sites with views of the Bridger Mountains, the Hyalites, the Spanish Peaks, the Tobacco Root Mountains, and the Horseshoe Hills.