Published on June 2nd, 2015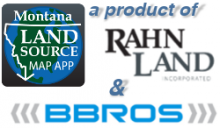 Job Announcement:
Database Administrator & GIS Specialist
Position Summary
Rahn Land is seeking a permanent full-time Database Administrator and GIS Specialist. This position is responsible for maintaining the company database and GIS of rural Montana properties, relying on multiple different data sources. The position is also responsible for developing and maintaining efficient workflows, maintaining GIS source data, and maintaining software and hardware systems.
Duties
Manually record property transaction data into the company database.

Manage and implement systems for tracking the multiple sources of property transaction data.

Map properties in GIS, and maintain geodatabase of mapped properties.

Maintain GIS data and software.

Publish updates to company on-line map service in ArcGIS Online.

Publish weekly email newsletter updates with changes in property transaction data.

Evaluate new database and GIS software systems.

Migrate data into new systems as required.

Maintain hardware systems.
Required Skills
Must be capable of long hours of accurate and efficient manual data entry.

Must have experience and knowledge working with Database Management Systems (DBMS).

Must have experience and knowledge working with ArcGIS Desktop.

Must understand GIS data management.

Must be knowledgeable of methods and resources to research and acquire geospatial data.

Must understand and be able to write basic SQL statements.

Must be highly organized, and able to create and maintain efficient work flows.

Must be capable of migrating data from one DBMS to another.

Must be able to quickly learn and evaluate new software.

Must have good communication and people skills.

Must have a basic knowledge of Montana geography.

Must understand and have experience with legal land descriptions.

Must have a clean and professional personal appearance and demeanor.
Additional Helpful Skills
Familiarity with Microsoft Access 2003

Familiarity with PostgreSQL

Familiarity with PostGIS

Familiarity with QGIS

Familiarity with LibreOffice

Familiarity with open-source software
Working Conditions
Position is permanent, full-time (40 hours per week), and is located at the Rahn Land office in downtown Bozeman, Montana.
Salary and Benefits
Position starts at $25 per hour for an initial six-month probationary period. After the successful completion of the probation period, pay increases to $30 per hour. No benefits are provided.
Application Process
Please send resume, cover letter, and references to andy@rahnland.com, or to
Rahn Land
PO Box 1013
Bozeman, MT 59771
The position will remain open until filled. Reviewing of resumes and requesting interviews will begin immediately.