Published on April 27th, 2016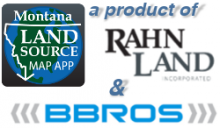 May 2 - May 5, 2016 the Rahn Land team is traveling to Raleigh, North Carolina to attend the premier North American event for open source GIS mapping software.  The FOSS4G NA (Free and Open Source Software for Geospatial) conference is the annual North American event of the Open Source Geospatial Foundation (OSGeo).  The Rahn Land team is currently developing an extensive new property valuation database with integrated GIS mapping capability, and is primarily utilizing open source technology.  In Raleigh, the team will get training in cutting-edge geospatial software, and will collaborate with some of the top geospatial technology experts in the world.
In addition to Andy Rahn and Casey Zaiko from Rahn Land, Andy Bottman from BBros.us will be attending as well.  Andy Bottman has been collaborating with Rahn Land on the company's website for years, and has recently taken on a larger role in database and mapping development for Rahn Land.