Published on October 17th, 2016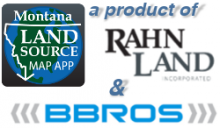 Andy Rahn will be giving a presentation on the new Montana Land Source map app at the monthly Southwest Montana Farm & Ranch Brokers meeting. The meeting is scheduled for 7:30 am, Wednesday, November 2 at the Holiday Inn in Bozeman, Montana. 
Andy will focus on the new features available in the new map app.