Published on June 7th, 2016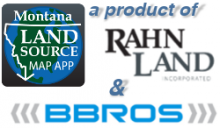 Rahn Land is pleased to announce that the company is in the process of developing new software for the Map Viewer service, and plans on having an updated version available by summer 2016.  The new version will have additional features and functionality, including property searches and the ability to print maps of individual properties.  All new software will be used which will increase the performance, stability and security of the service, as well as provide a more robust platform for future development.
Watch for news and updates on the new Map Viewer development here on the Rahn Land website.