Published on August 25th, 2023
This summer, reporter Chris Clayton from DTN/The Progressive Farmer magazine out of Omaha, Nebraska came to Montana to write an article about the large ranch market in Montana. Chris had a genuine interest in the land market here in Montana, and it was a pleasure speaking with someone from out-of-state who was interested in getting the story right.
The article is titled Montana Ranch Market Down from Peak and can be viewed here: https://www.dtnpf.com/agriculture/web/ag/news/business-inputs/article/20...
As the article explains, the land market on the whole has been softening in 2023, with lower transaction volume and lower average sale values. However, there also have been high sales, including large "legacy" ranches. These properties are so rare and exclusive that it can be difficult to include them in an analysis of the overall market. Yet, people do pay attention to these transactions and they do influence the market, even the market for smaller properties.
On the Montana Land Source homepage, we feature the most viewed properties on the site, and large ranches tend to dominate views. Many look to these large ranch transactions as signals on the overall market, highlighting the demand represented by high-end exclusive buyers in the market.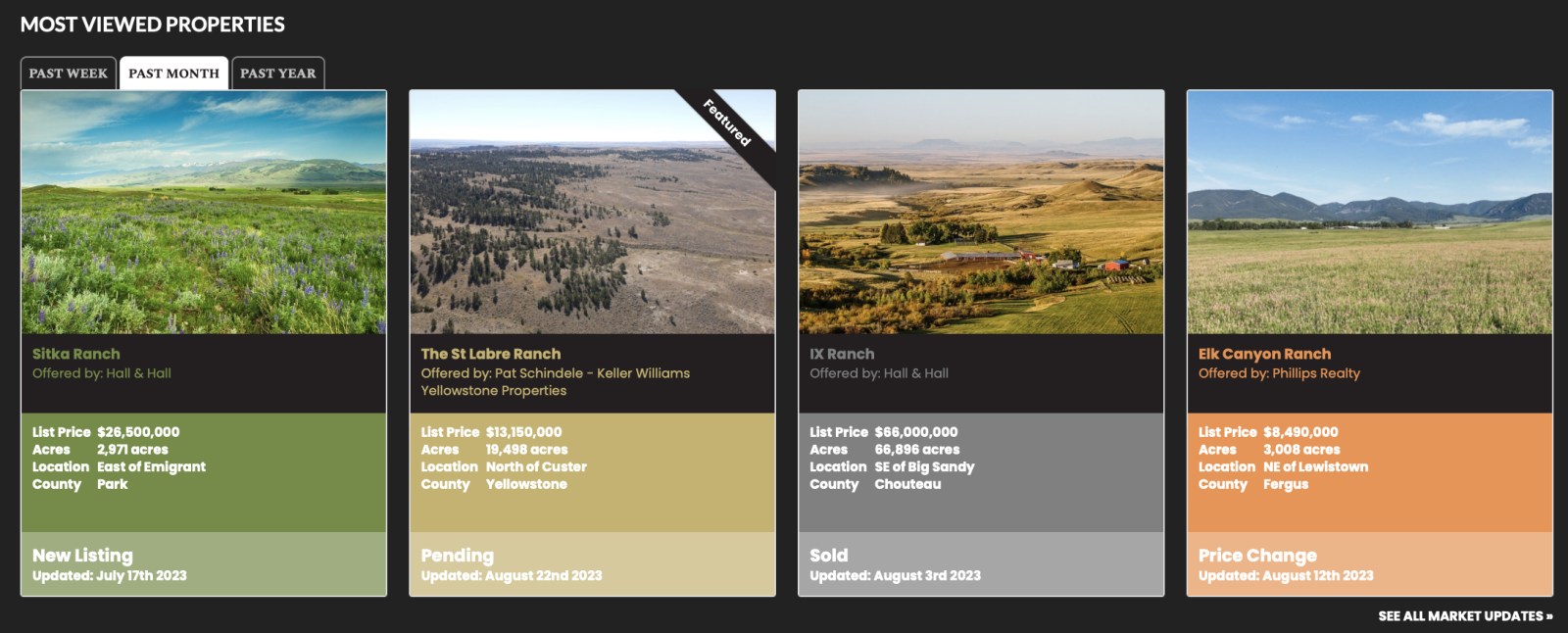 Thanks Chris for including myself and Montana Land Source in your article, and we hope you come back to Montana and continue to report on our market.
The Progressive Farmer magazine is among the oldest and most widely read of the nation's agricultural periodicals, and is a leading independent agricultural insights provider for farmers and ranchers.