Published on August 22nd, 2014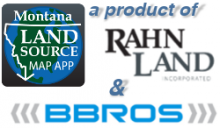 Andy Rahn was invited to give a presentation about the Map Viewer to MAREX, the Montana Association of Real Estate Exchangors, at their August 13th meeting in Missoula.
     "MAREX members are licensed real estate agents who on a regular basis meet together in the spirit of cooperation to assist their clients in locating real estate or other properties, to market client's real estate and/or other needs of their client."
MAREX meets every other month in Missoula.