Published on May 12th, 2020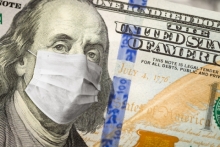 Max Hansen, long-time property exchange expert from Dillon, MT who is now a Managing Director for Accruit, has provided the following information on the IRS and Treasury extension of 1031 exchange deadlines:
"The big news in the exchange industry has been the issuance on April 9 of Notice 2020-23 by the IRS and Treasury which extended the 1031 exchange deadlines.  Following is a link to the Accuit blog on the subject: Deadline Extension for 1031 Exchanges due to COVID-19.  In summary, the Notice provided that any taxpayer whose identification or exchange completion deadline occurs within the period from April 1 to July 15, 2020 will have until July 15, 2020 to either identify replacement property or complete their exchange.  Unfortunately, the Notice was not as clear as it could have been and a coalition of real estate industry organizations such as the National Association of Realtors, Real Estate Roundtable, Federation of Exchange Accommodators and others have asked the IRS for further clarification.  For instance, if a taxpayer decides they do not want to ID property or acquire replacement property, their deadlines have passed and they want to redeploy their exchange funds, do they have to wait until July 15 or can they terminate their exchange?  The real estate coalition has asked IRS and Treasury to make the extension elective and not mandatory.  The IRS is working on a number of fronts these days but we hope to have further guidance very shortly.  You can read more about the need for clarification in a more recent blog: Clarification Requested on IRS Notice 2020-23"
Max Hansen will be the presenter for the June 4, 2020 meeting of the Billings and Farm Ranch Brokers, where he will give an update on recurrent 1031 exchange issues, impacts of Covid-19 on real estate and exchanges, replacement property investment, and policy coming out of Washington DC that will impact the real estate industry.