Published on April 24th, 2019
Upcoming Event(s):
Thursday, May 2, 2019 - 8:30am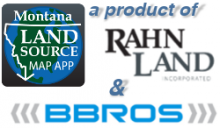 The Billings Farm & Ranch Brokers will meet at 8:30 am at the Billings Association of Realtors office at 2021 Overland Avenue in Billings.  At the meeting, brokers and other rural real estate professionals get together to network, hear a presentation on topics relative to the rural Montana land market, and to share their new listings as well as to discuss properties they are looking for on behalf of buyers.  Andy Rahn usually attends, and projects the Montana Land Source map application on a large screen to show maps of new property listings.
Cari Olson, Government Affairs Director for BAR, will be giving a presentation on the wrap up of the legislative session and how the bills that affect our industry fared.
Non-members are welcome to attend.