Published on June 26th, 2020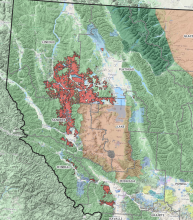 Montana's largest timber company, Weyerhaeuser Company, completed the sale of 630,000 acres to Southern Pine Plantations on March 26, 2020. The price of the transaction was approximately $145 million in cash, which comes to $230 per acre. The lands all lie in northwestern Montana, and reportedly most of the marketable timber has been harvested on the timberlands and the remaining young forest will take decades to develop into merchantable saw logs. Weyerhaeuser merged in 2016 with Plum Creek Timber.
Montana Land Source Market Expert Subscribers can view a map of the land sale on the Montana Land Source map app.