Published on March 30th, 2023
Upcoming Event(s):
Wednesday, June 14, 2023 - 12:00pm

to

Friday, June 16, 2023 - 12:00pm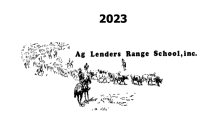 If you want to learn about Montana's number one natural resource, take this opportunity to learn about the benefits to rangelands of targeted and multi-species grazing and find out the benefits of running sheep and cattle together on one of Montana's longest running operational ranches.
This year's host will be Lehfeldt Inc., a multi-generational sheep and cattle ranch located near Lavina, MT. Selling lamb direct to consumers, registered Rambouillet genetics to multiple states, and practicing intensive grazing as well as irrigation. This ranch has a little bit of everything. Seasonally they have had H2A workers for many years and the sheep are herded through the mountains every summer. They offer internship opportunities and Ben serves as Secretary on the ASI Board.
This inexpensive learning experience ($300 for 3 days of meals and refreshments) is filled with fun, the great outdoors and networking opportunities. You will have the ability to camp on site or stay at a motel in town.
Appraisers, brokers and real estate salespersons can earn 15 credits of continuing education credits for attending.
Send in your reservation today or contact any of the directors listed below for more information.
Rex Phipps, 557-2201
Aaron Oxarart, 442-3740
Llane Carroll, 775-8724
Joe VonStein, 467-5389
Powell Becker, 566-2238
Kent Williams, 234-8420
Dawnita Sampsel, 366-6321
Kris Nicholson
Ty Fisher
Wade McAlpine, 403-3475
Ben Hauptman, 544-5090