Published on March 10th, 2021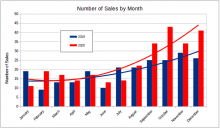 Andy Rahn gave a presentation to the Montana Farm & Ranch Brokers Association on the 2020 Montana land market in review, and early trends of 2021.  The Montana land market in 2020 was very dynamic, and the statistics from Montana Land Source are in and have been analyzed for this presentation. 
The meeting was well-attended both in-person and via Zoom.  A recording of the presentation and slides is now available. For more information on land market values and statistics see the link below.